2.09 issues
-
System:: Laptop Quad-Thread Dual Core Intel Core I7-5500U CPU @ 2.40 GHz
OS: Windows 10 Home
Hardware: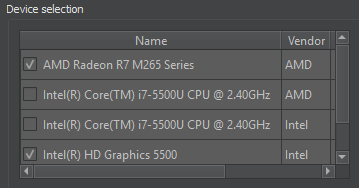 1. Upon startup
, Windows Defender Smartscreen tries to block opening the program.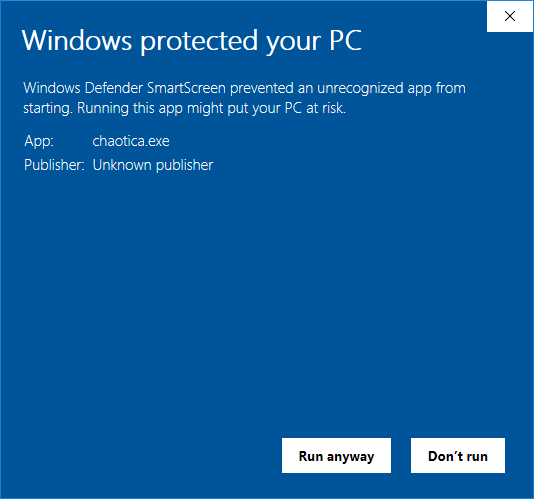 2. Plugin Preview
is a huge asset and is working well, can we get names added to the top or bottom of each image please so when we scroll we know what we're looking at.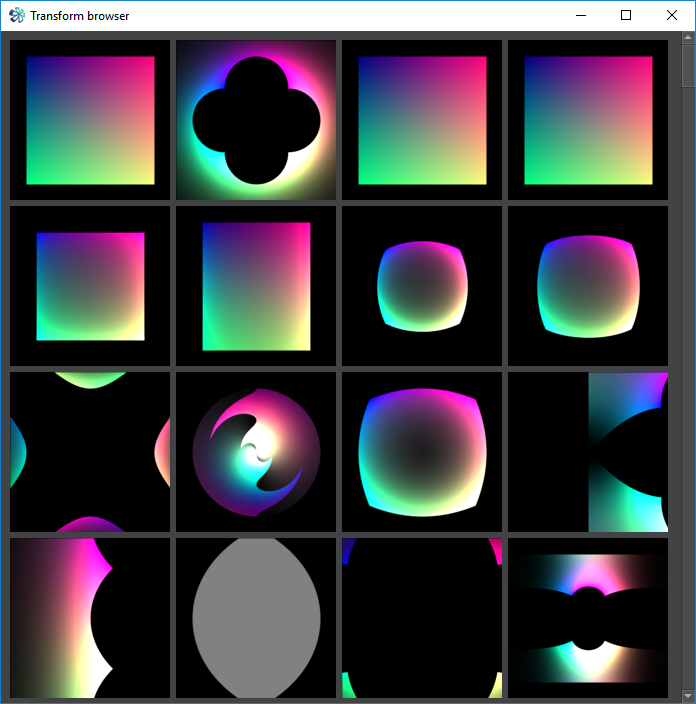 3. Final Transform Pre and Post Affine
Do not work/appear in the World Editor. This is a really big one for my productivity because without the manual pre/post affines all edits to the fx position must be done with numbers which really hinders my creative process.
See screenshots below of affines selected on the right but nothing appearing on the left.
Final Transform Pre Affine
: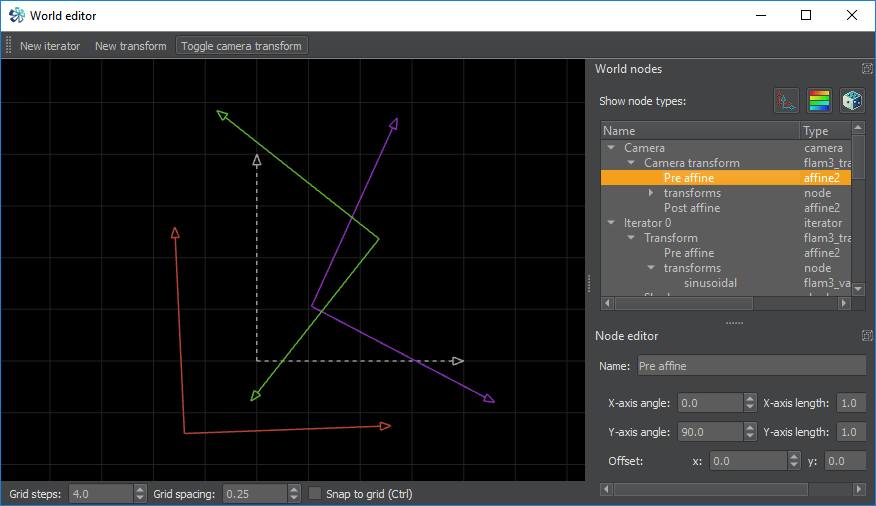 Final Transform Post Affine
: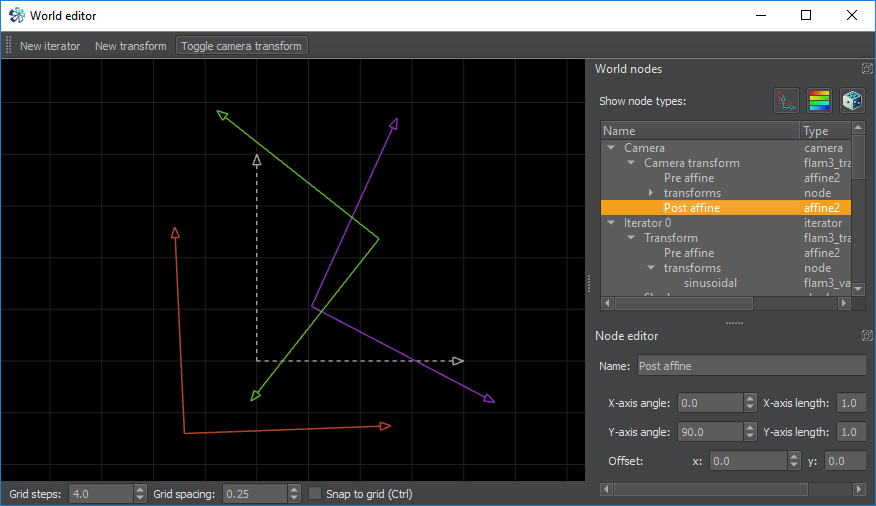 4. Response Curves/Levels
Just want to list this as an open issue, although these work fine for me. Referencing Jackeroni and Jasper's bug reports. Still an open issue for some so maybe we can still isolate what the problem is. Maybe has something to do with display issues because Jasper runs a dual display and Jackeroni is on mobile? Also Jasper is able to edit the XML and paste it back in and in turn edit the points on the graph accordingly. Random guesses for my two cents.
5. Random Transform/Transform Naming in World Editor
Not a huge necessity but it would be great if either the iterator name reflected a) a manually overriden name b) the name(s) of the transform(s) associated with that iterator. Right now it does this on the first round of world generation but it will not change anything the second time around, or when a user changes the transform/plugin.
Example: here we see "spherical" active but "sinusoidal" listed.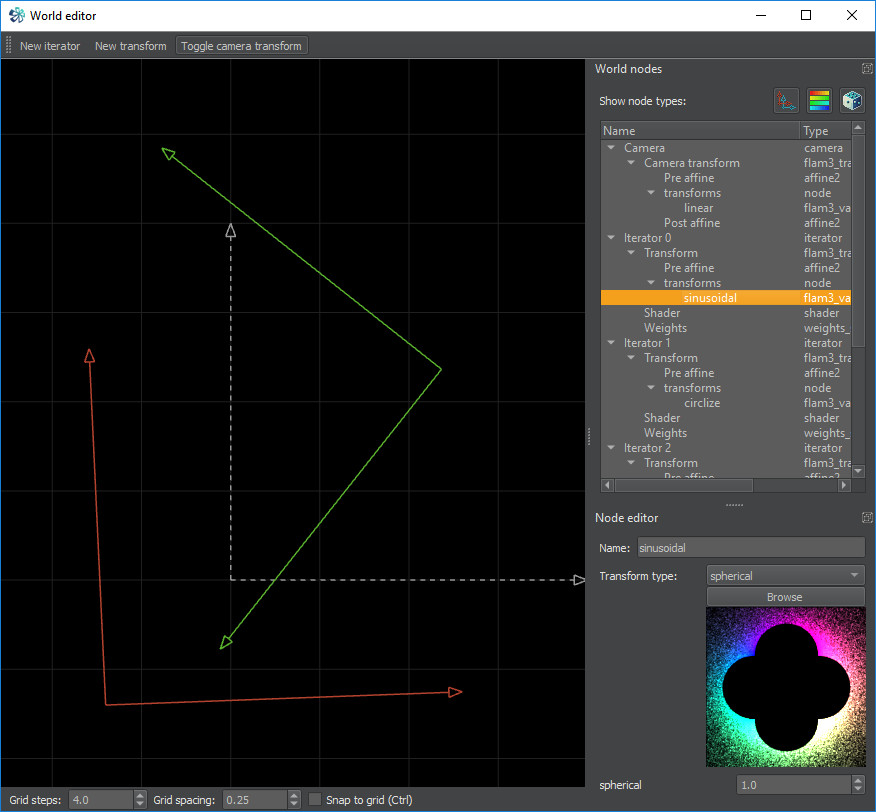 6. Request: Preview Window for Animation Editor
I am not sure if the current viewport is actually the animation preview, but having a resizeable (low-res) animation preview window I think would be greatly beneficial.
Cheers and good work all,
Technochroma
https://www.deviantart.com/technochroma
Latest work with Chaotica 2 2.08 Beta: "Gateway to Cerulean, Tech City"